Lobster & Avocado Salad is a great way to beat the hottest days of summer. Crisp, shredded iceberg lettuce is tossed with lobster meat, avocado, tomato, and feta. Serve as a main dish with crusty french bread, or as a side dish along a light evening meal. The salad is bursting with flavor and will make any night special!
2 Tbsp butter
1 ½ c. lobster meat, diced
1 tomato, diced
½ avocado, diced
2 c. iceberg lettuce, shredded
¼ c. crumbled feta
2 Tbsp dressing of choice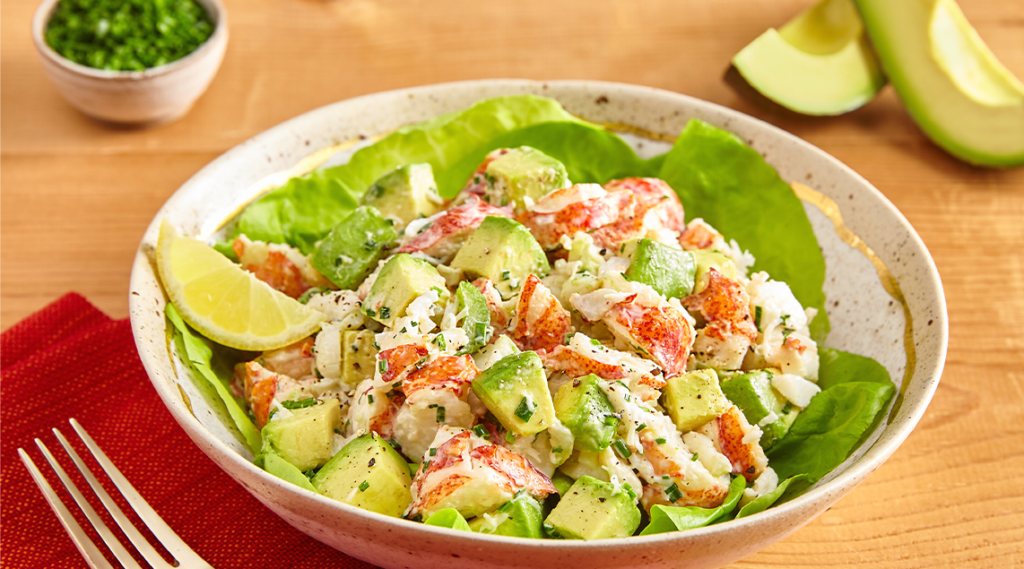 In a large skillet, melt butter over medium heat. Add lobster, and cook until heated through.
In a large serving dish layer lettuce, tomato, and avocado. 
Add lobster and toss until combined well. 
Sprinkle with feta cheese, and dress as desired. 
Serve cold.
1 ½ cups = about 355ml (354.885 milliliters based on 236.59 milliliters in a US cup)
2 Cups = about 473ml (473.18 milliliters based on 236.59 milliliters in a US cup)
¼ Cup = about 59ml (59.1475 milliliters based on 236.59 milliliters in a US cup)