If you are looking for the perfect lobster roll recipe. I have got covered! This mouthwatering dish combines tender lobster meat with crunchy bamboo shoots and water chestnuts. With a sprinkle of garlic powder and salt, every bite is savory and delicious. Surprise your guest with this delicious recipe and watch their faces light up with delight. Let's start the recipie.
1 lb of lobster meat, diced.
8 eggroll skins.
¼ cup of bamboo shoots, chopped.
¼ cup of water chestnuts, chopped.
2 tablespoons of flour.
½ teaspoon of garlic powder.
½ teaspoon of salt.
Oil, for deep-frying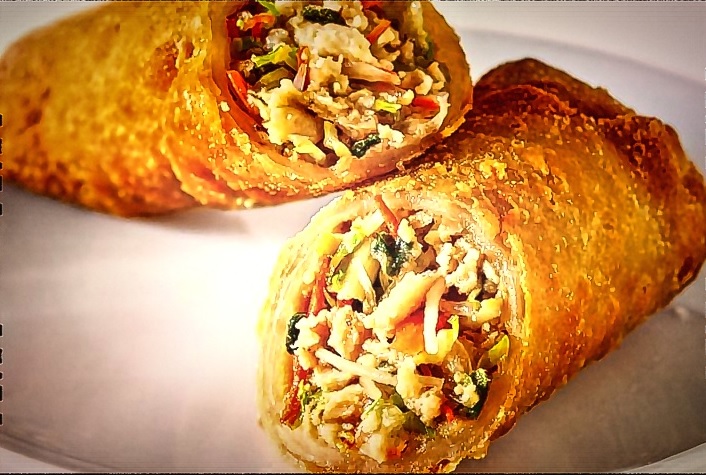 Combine the lobster meat, the chopped bamboo shoots, chopped water chestnuts, garlic powder and salt.
Roll the mixture into the eggroll skins, then fold the ends toward the center and continue rolling.
Mix the flour with water to form a paste in a small bowl.
Seal the edges of the lobster rolls using the paste.
Heat the oil until almost smoking in a deep pan or a work. Deep-fry the rolls until they turn a golden brown colour (takes about 3 minutes).
Drain and serve hot.
 1lb = about 454g 

(453.59 grams based on 453.59 grams in a pound)

1/4 cup = about 59ml 

(59.1475 mililitres based on 236.59 mililitres in a US cup)