Tender bay scallops sautéed to perfection, served over a bed of wilted spinach and dressed with a garlic-lemon butter sauce. A quick, elegant seafood dish bursting with flavor and nutrients.
2 lbs of fresh spinach, stemmed and washed, not dried.
1 lb of bay scallops.
3 large cloves of garlic, peeled.
¼ cup of white wine.
2 tablespoons of fresh lemon juice.
2 teaspoons of olive oil.
2 teaspoons of salt.
1 teaspoon of grated lemon zest.
Freshly ground pepper, to taste.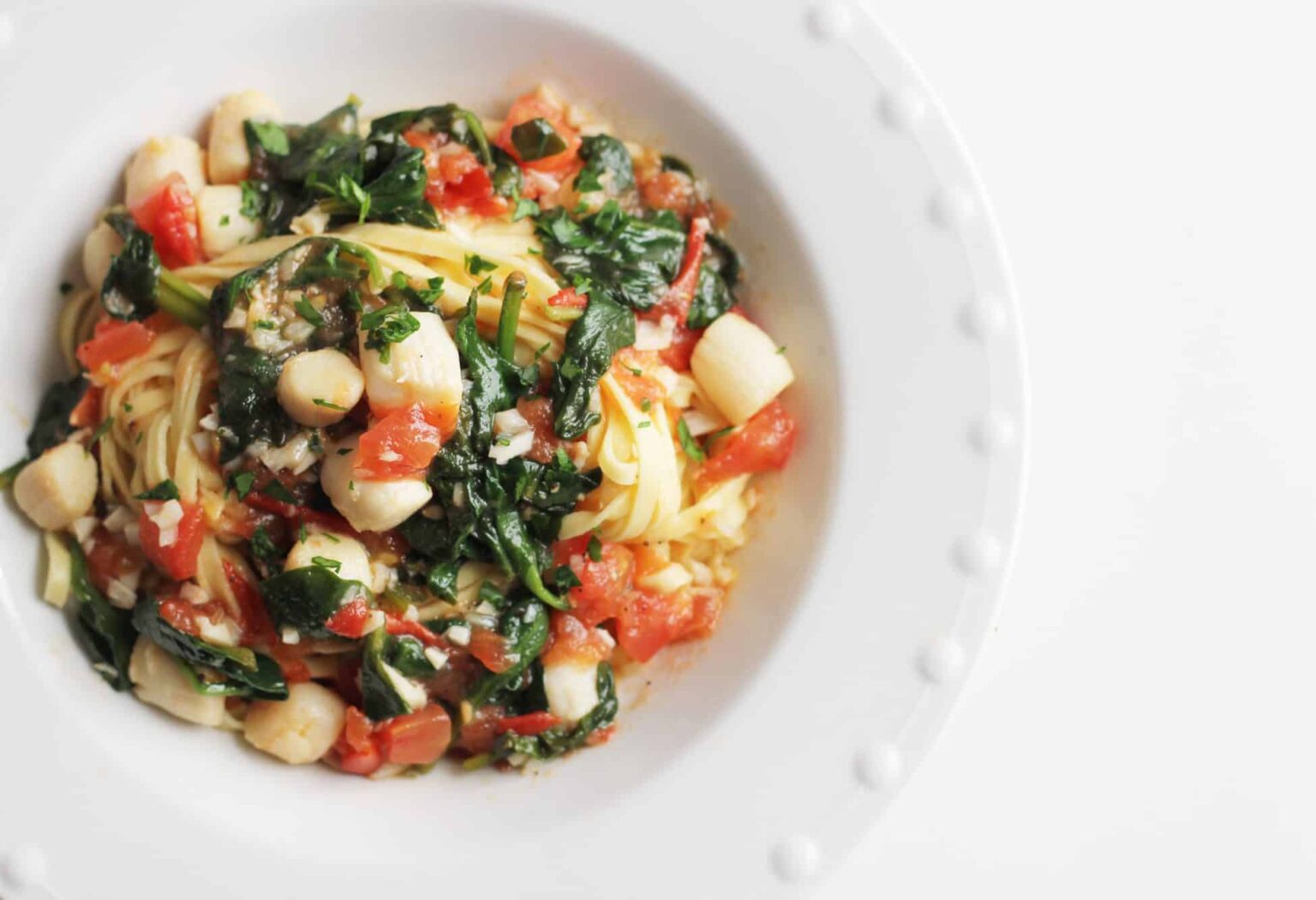 Heat 1 teaspoon of olive oil in a large pot over medium heat.
Add the garlic and lemon zest and cook for 20 seconds, stirring continuously.
Add the spinach and toss occasionally until wilted.
Drain off the liquid and season with 1 teaspoon of salt and pepper. Keep warm.
Heat the remaining 1 teaspoon of oil in a large skillet over medium heat.
Add the scallops and sauté for 1 minute or until just cooked through.
Remove the scallops from the pan and add the lemon juice and wine.
Cook, scraping the bottom of the pan, for 15 seconds.
Remove from the heat, then toss in the scallops and season with the remaining salt and pepper to taste.
On serving plates, place a mound of spinach in the middle and surround with scallops.