Easy Breaded Scallops: Plump sea scallops coated in a simple breadcrumb mixture seasoned with salt, pepper, and a hint of paprika. Pan-fried until golden and crispy, these succulent scallops are a quick and delicious seafood treat perfect for any meal.
32 bay scallops or 16 ocean scallops.
1 ½ cups of breadcrumbs.
1 large egg, lightly beaten.
Flour, for dredging.
Oil, for deep frying.
Sea salt and freshly ground black pepper, to taste.
Lemon wedges, for garnishing.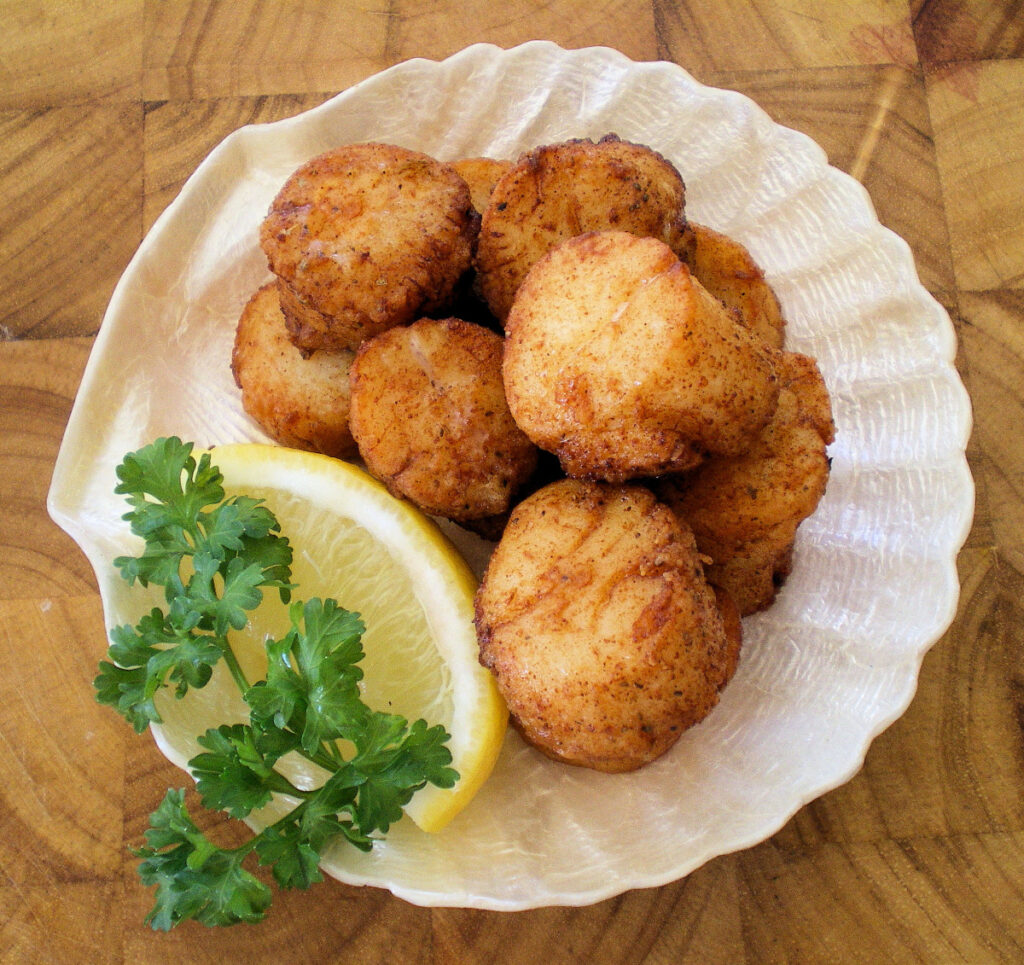 If using ocean scallops, cut in half; if sea scallops, leave whole.
Season the scallops to taste with sea salt and freshly ground black pepper.
Dredge in the flour and coat with the beaten egg.
Dredge in the breadcrumbs.
Deep fry for about 3 minutes.
Garnish with lemon.
Serve as desired.