If you are looking for a quick way to prepare a memorable picnic or dinner, this simple Lobster salad will make a one-of-a-kind treat. The decadent chilled salad pairs perfectly with crusty and rustic french bread and seasonal fruit, so pack a simple picnic and enjoy a romantic afternoon with someone you love.
5 lbs cooked lobster meat, shredded
3 yellow bell peppers
8 stalks celery, diced
1 large onion, diced
2 c. mayonnaise
2 Tbsp ground black pepper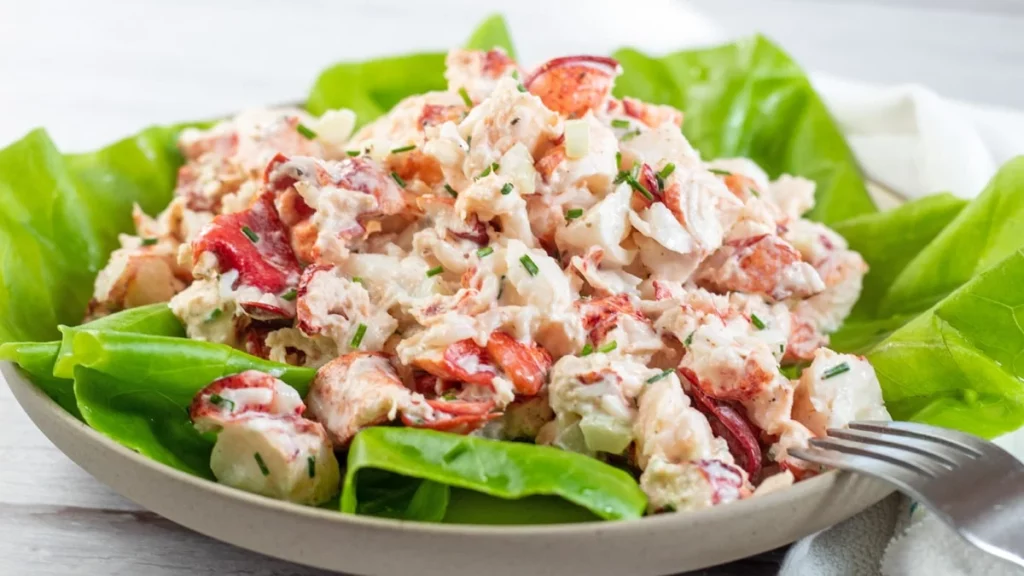 Seed and chop bell peppers. In a large bowl combine with lobster meat, yellow peppers, celery, and onion.
In small bowl combine mayonnaise and pepper and whisk together. Add to lobster mixture and combine well.
Transfer to airtight container and chill 2-3 hours or overnight. Serve cold.
5 lb
about 2.3kg 

(2.268 kilograms based on 0.45359 kilograms in a pound)

2 cups
about 473ml 

(473.18 milliliters based on 236.59 milliliters in a US cup)