Bay Scallop Pasta: Tender bay scallops cooked in a garlic-infused white wine sauce, served over al dente pasta, and garnished with fresh herbs and grated Parmesan cheese. A delightful seafood pasta dish in under 30 minutes!
1 lb of bay scallops.
½ lb of penne pasta.
2 oz of melted butter.
2 tablespoons of olive oil and 2 teaspoons of olive oil.
2 tablespoons of dry vermouth.
2 tablespoons of chopped shallots.
1 ½ tablespoons of chopped parsley.
1 tablespoon of lemon juice.
1 ½ teaspoons of minced garlic.
Salt and pepper, to taste.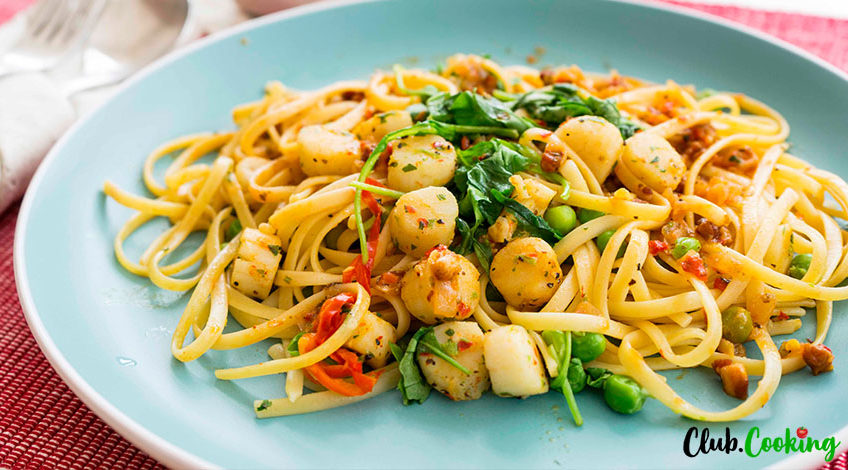 Cook the penne pasta as directed on its packaging. Drain and keep warm.
Turn on broiler. Combine all of the other ingredients, except the scallops, in a suitably sized bowl. Season with salt and pepper, then mix thoroughly.
Arrange the scallops in a broiler proof dish.
Pour the butter mixture over top of the scallops; then toss.
Broil for 3-4 minutes, then turn and broil another 2-3 minutes.
Serve over the cooked pasta.