Lobster Thermidor is a famous and beloved dish that originated in France. It gained popularity for its rich and indulgent flavors, making it a favorite among seafood lovers. The dish typically consists of succulent lobster meat cooked in a creamy sauce, flavored with ingredients like mustard, tarragon, and brandy. This top rated lobster thermidor recipie can be made at home and can impress your guest with next level of lobster thermidor flavour. Now, let's dive into the recipe and make our own mouthwatering lobster Thermidor with a pastry case
6 lbs of lobster meat, chunked, raw.
1 ½ gallons of half and half.
16 oz of mushrooms, finely sliced.
10 oz of butter.
10 oz of flour.
12 oz of sherry.
2 oz of olive oil.
1 large onion, finely diced.
2 teaspoons of minced garlic.
1 ½ tablespoons of garden chervil.
½ tablespoon of dry mustard.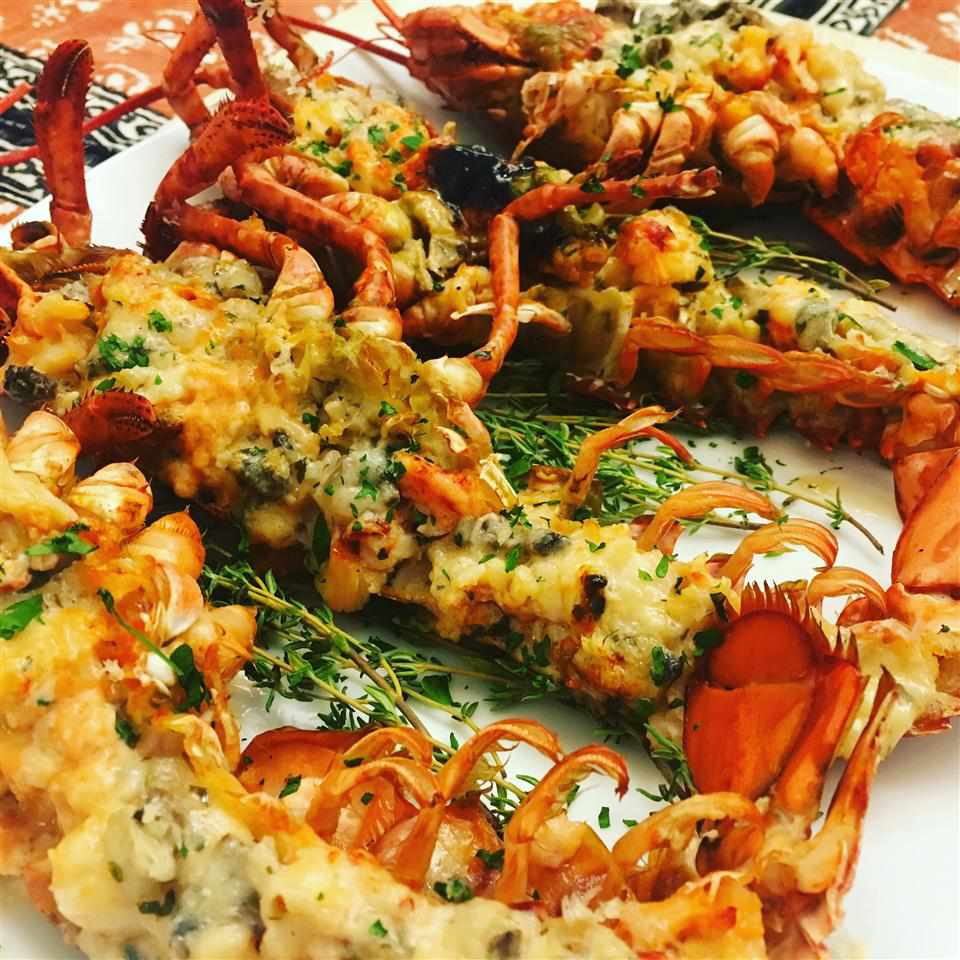 Make a roux using the butter and the flour. Set aside.
In a large pot, gently sauté the onions, mushrooms and garlic in the olive oil, until the mushrooms start to lose liquid.
Add the sherry, mustard, garden chervil and lobster and bring to a boil.
Strain out solids, reserving; reduce liquid by half.
Add the cream, whip in the roux, bring to a boil and simmer for 10 minutes.
Add solids to sauce and incorporate.
Serve in a puff pastry case.
6 lb = about 2.7kg (2.7215 kilograms based on 0.45359 kilograms in a pound)
16 oz = about 454g (453.592 grams based on 28.3495 grams in an ounce)
10 oz = about 283g (283.495 grams based on 28.3495 grams in an ounce)
12 oz = about 340g (340.194 grams based on 28.3495 grams in an ounce)
2 oz = about 57g (56.699 grams based on 28.3495 grams in an ounce)