Asian Fried Scallops make for a delicious and savory dish that combines the delicate flavor of scallops with a crispy coating and Asian-inspired seasonings.
8 scallops, prepared.
6 spring onions, finely sliced on the diagonal.
One inch of fresh ginger, chopped finely.
Half a cucumber, chopped.
1 tablespoon of oyster sauce.
2 teaspoons of plain flour.
1 teaspoon of sesame oil.
Oil, for frying.
Salt and pepper, to taste.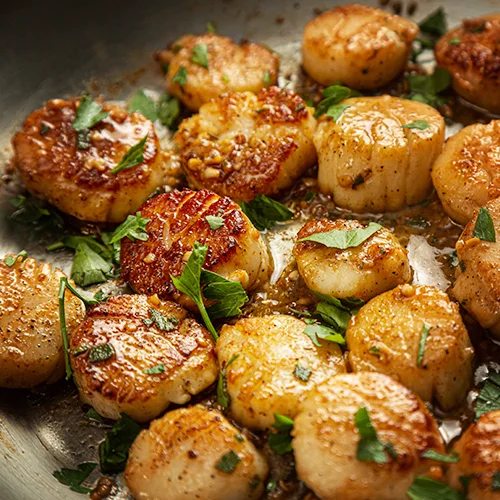 Slice the scallops and fry in oil for about 5 minutes or until tender. Remove from pan.
Fry the spring onions, ginger, cucumber for 2-3 minutes, then add the scallops.
Sprinkle over the flour then add the remaining ingredients.
Stir fry until mixed thoroughly.
Serve as desired.